Improving Building Efficiency with Intelligent Building Control Systems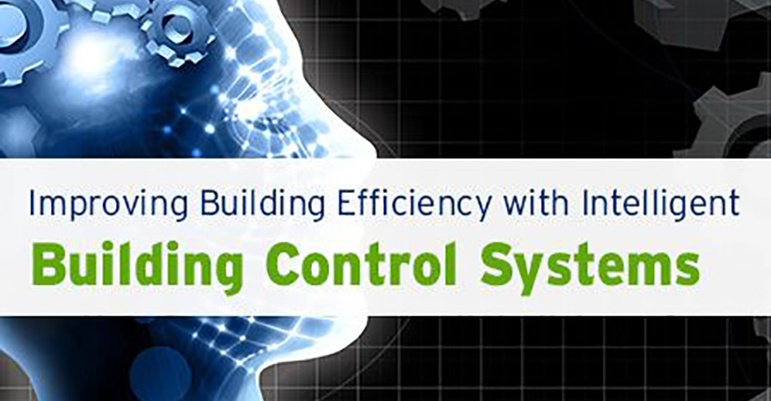 An intelligent control system gathers real-time data related to an environment and makes adjustments based on parameters set by the user. Buildings that integrate automated and intelligent technology typically cost less to operate than those without and are more energy efficient, comfortable and secure. Investing in "smart" HVAC lighting and access systems has proven to yield the positive short and long term ROI building owners and property managers are looking for. Not only does smart technology cut costs and increase comfort, it prevents emergencies by better predicting equipment failures and increases the property's marketability for resale.
Improving building efficiency with intelligent control systems starts with three key elements:
Intelligent HVAC Systems
Your HVAC system is likely the largest consumer of energy in your facility. Greater control and understanding of your HVAC system can provide valuable data and immediate cost savings. Employing a combination of automation and data analytics will enable properties to manage energy usage more efficiently, overall comfort more effectively, and meet optimal conditions more often.
Intelligent Lighting
Lighting is the second largest energy load for most buildings. It is also one of the most difficult to reduce without an intelligent control system to effectively manage consumption. Without it, building owners are forced to change tenant behavior - an intelligent lighting system changes the building's behavior.
Door Access & Control
Automated door access systems provide a forward-thinking solution for facilities with unique challenges and users with special needs. Implemented effectively, smart badges and door access control systems will have a dramatic impact creating a positive occupant experience on a daily basis. This simple technology solves complex problems in settings and applications that otherwise would not be possible.
In one example, we worked with the University of Chicago to improve accessibility for wheelchair-bound, quadriplegic students by equipping each wheelchair with intelligent badging. These badges communicated with automated door openers to provide or deny access to specific areas of the facility but also:
Emboldened residents with independence
Provided easier access to common areas
Increased security with restricted access to private areas
Reduced staff time assisting residents with tasks that can be easily automated