3 Ways To Cut Operational Costs At Your Facility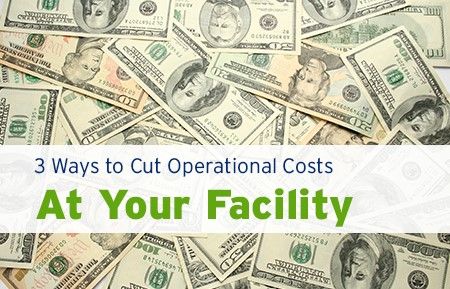 Identifying the most lucrative opportunities to cut operational costs at your facility can be a daunting task. Some components such as depreciation, utility rates or insurance are out of your control, but there are many opportunities to achieve significant savings by understanding the long term ROI of an energy audit or predictive maintenance strategy.
The trend for plant managers to increase productivity with existing buildings and equipment will continue, so we bring you 3 ways to cut operation costs at your facility:
The majority of existing structures are more than twenty years old and do not meet current energy standards. Much has changed in twenty years. An energy audit will analyze usage and consumption, locate loss and inefficiencies, and identify areas to achieve substantial savings both short and long term. This assessment of your building's heating, cooling, lighting, control systems, ventilation and water consumption can be the quickest and most practical way to cut costs.
Retro-Commissioning
Retro-commissioning (RCx) is a comprehensive low cost/no cost review process that aims to improve how existing systems and equipment work together. By locating the operational improvements with the most dramatic impact on energy usage and occupant comfort, and addressing problems that may have developed during the life of the building, retro-commissioning is often the most effective way to enhance overall building performance and enact savings.
Energy Star Recommends Retro-Commissioning For Structures With:
Failing control systems and/or equipment
Low Energy Star performance ratings
Unexplained increases in energy consumption
Preventive Maintenance
"Fixing it when it breaks" is never a cost-efficient strategy. The downtime and cost to repair or replace equipment in an emergency is always much more than having a proactive solution in place. Having a mechanical services company perform planned maintenance to monitor wear and tear, consult on life expectancy and predict failure, will greatly reduce the amount of unplanned maintenance and preventable disasters your facility experiences.
For more ways to cut operational costs at your facility, check out our free maintenance ebook.