How Routine Commercial HVAC Service Can Boost Your Chicago Building's Bottom Line
Every business is different and constant change is a guarantee in the market and broader economy and industry. But one thing that never changes in any business model is the need to maintain positive cash flow and a healthy bottom line.
If you're not earning more than you're spending, it makes sense to conclude you won't be in business long. That's why smart business owners routinely inspect their profit and loss statements and act quickly if there's any sign of financial danger.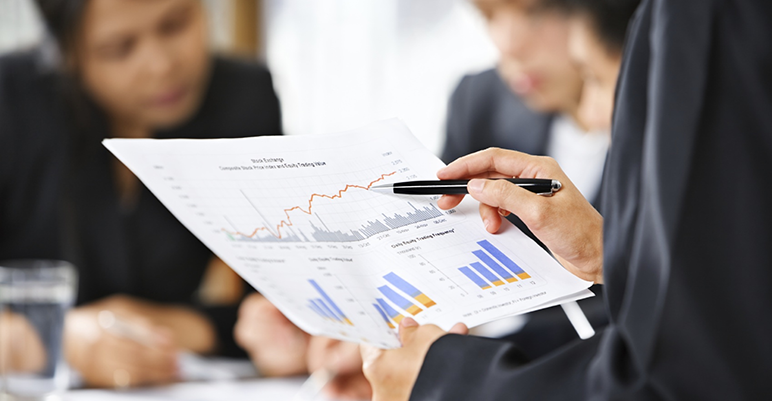 Commercial building owners in Chicago face the same situation: The facility needs to be run like any other business, which includes maintaining its financial health. Investing in a routine commercial HVAC service plan can have a positive impact on your facility's bottom line. Here are a few important reasons why:
Improved energy efficiency
Commercial buildings in the U.S. account for over 40% of the energy used at any given time. Drilling down further, the HVAC systems in those buildings account for around 44% of each building's energy usage. Logically, then, keeping the HVAC system as energy efficient as possible can translate into a significant reduction in utility costs over the course of the year.
One of our clients, a large multi-use parking garage in downtown Chicago, will be saving more than $760,000 in energy bills over the lifespan of the equipment we installed for them, simply because it's more efficient. Keep in mind, the larger the commercial building, the higher the expected return.
Reduces emergency repairs
If you own a car, you can probably relate to the debate over maintenance vs. repair.
Obviously, it makes more sense in the long run to properly maintain a vehicle using the manufacturer's recommended schedule. It's going to extend the life of the vehicle and probably save you money over that timeframe. However, most of us still drive our cars day in and day out until something goes wrong, then we bring it to the mechanic for repairs.
Here's where we're going wrong:
First, facing emergency repairs will inevitably lead to frustration and inconvenience, especially if the car ends up breaking down on the road, leaving us stranded. Secondly, there's a chance it could be dangerous to us and others if the breakdown causes an accident. Finally, paying for an emergency repair often ends up costing more because one inefficient part will usually affect a number of other related parts that may otherwise have not needed replacement.
This same analogy applies to the commercial HVAC system in your building:
When your facility's commercial HVAC system completely breaks down, it can also lead to inconvenience, frustration, and even dangerous conditions, depending on the weather and other circumstances. If tenants can't stay in the building or employees are unable to work, it can mean lost money due to lost productivity or accommodations. If the a lot of vulnerable electronics are housed in the building — if it's a data center, for instance — the resulting shutdown can even mean damage to expensive equipment that may now need to be replaced. And, it's almost certain your HVAC system costs more than your car to replace.
All in all, the cost of a commercial HVAC service plan pales in comparison to the potential cost of allowing the system to fall apart due to lack of planned maintenance.
Learn more about our planned equipment maintenance services.
Improves employee productivity
This positive effect on the bottom line is a little harder to quantify, but it's been proven time and again. When employees are uncomfortable — too hot, too cold, or dealing with poor air quality — they're not able to give 100% of their energy and attention to the job, so they're not going to work as productively.
If the situation is relatively minor, they may report feeling a little sluggish or that they're having difficulty concentrating. But if it's extreme — if the A/C shuts down completely, for example, and the temperature skyrockets inside — it goes beyond comfort, even potentially leading to health concerns. They'll also feel frustrated and disengaged. This can lead to a rise in absenteeism, tardiness, and maybe even turnover.
Even small changes to the indoor comfort level can have an impact on productivity and job satisfaction, according to this study that explores the correlation between environmental conditions and employee productivity.
The study's conclusion is, "It is clear that the facilities management profession can have a significant impact in creating high-performance workplaces by placing greater emphasis on office environment comfort systems and their respective control systems."
So, as the owner of a commercial building who's committed to boosting the building's bottom line, investing in a routine commercial HVAC maintenance program is a wise and effective decision that can have far-reaching effects.
If you'd like to discuss what options are available for your Chicago facility, contact us today and we'll arrange for a professional to visit your commercial building, assess the situation, and recommend solutions.