3 Reasons to Prioritize Mission Critical HVAC Services for Chicago's Data Centers
A company's data center encompasses nearly all of the digital assets, customer interactions and transactions that pass through a business on a daily basis. It's essentially the nerve center of the entire organization. No company can be fully prepared for the consequences of an outage at their data center.
That's why Midwest Mechanical provides mission-critical HVAC services to commercial data centers throughout the Chicagoland area. The Windy City has invested heavily in infrastructure to provide an appealing location for new data center builds and expansions, and our goal is to ensure all these locations keep running consistently and efficiently.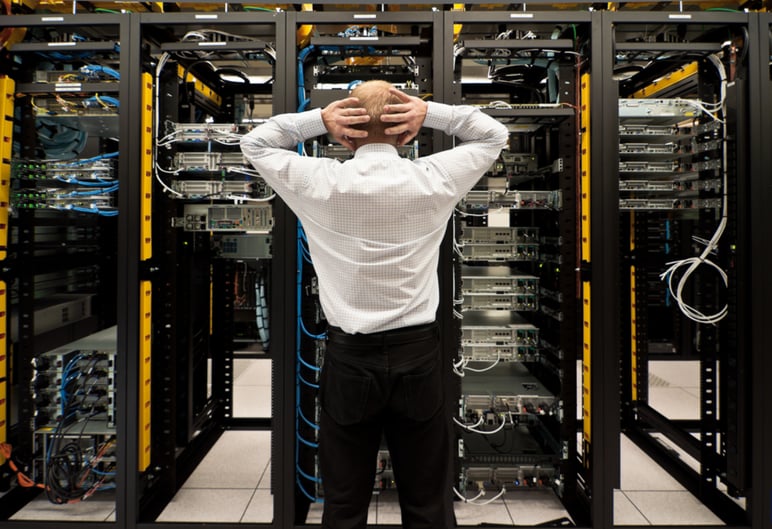 Here are three specific reasons why mission-critical HVAC services are so vital for Chicago's data centers today:
1. Avoid Costly Downtime
Downtime is simply not an option for data centers. In today's always-on digital business environment, even a brief outage can cost a tremendous amount. As an extreme example, when Amazon.com went down for just 20 minutes last year, they estimate it cost them about $3.75 million.
Of course, most companies won't lose quite that much if their data center goes down, but even a minor outage can become quite costly, between lost or corrupted data, lost sales and opportunities, and broken communications. The company's entire reputation can even be jeopardized, especially if it happens more than once.
The HVAC system in a data center is key to keeping the servers and other equipment performing efficiently. Extremes in temperature or humidity can hinder performance or even cause irreparable damage to sensitive equipment. Mission-critical HVAC services include highly specialized preventive maintenance, real-time monitoring of system components, and strategic replacement scheduling designed to result in zero downtime.
2. Support Growth and Scalability
Data centers need to adapt quickly to changes in usage patterns, additional server load, and unexpected spikes. The facilities themselves are also continually growing, both internally and via satellite locations.
All the data center's server and networking technology need to be monitored and upgraded continually to ensure flexibility and scalability. Likewise, the HVAC equipment that keeps them running smoothly also needs to flexibly adapt to unexpected changes in usage or expansions to the facility.
Mission-critical HVAC services support growth initially by making sure the best equipment is selected for each unique data center's needs. Then, it continues supporting growth by ensuring that all components are maintained with an eye on flexible usage. Should additional or upgraded equipment become necessary to help handle continued growth, the installation of new equipment also falls under mission-critical services.
3. Promote Energy Efficiency
Incredibly, data centers already account for 7 percent of the energy used in the United States each year, and their footprint is only going to grow. With that much energy being consumed, it makes sense to target data centers with energy efficiency efforts.
Mission-critical HVAC services focused on energy efficiency can provide lower operating costs and a reduced environmental impact through strategic installation, maintenance, and monitoring of HVAC equipment at the data center.
If you're responsible for facility management at a data center in Chicago or the surrounding region, contact us to discuss how our mission-critical HVAC services can benefit you.