Is Your Commercial HVAC Company Using These 3 Tools to Improve Your ROI?
Our goal at Midwest Mechanical is to do everything we can to help our Chicago-area customers succeed. For commercial building owners and facility managers, success can mean different things, but one of the key indicators everyone agrees on is showing positive return on investment (ROI).
Maintaining, repairing, and replacing commercial HVAC system components requires a significant investment, so our focus is on both determining and communicating the positive ROI building owners can expect to see.
We have been working with owners and managers in the Chicago area for years, and helping buildings operate comfortably and efficiently while also providing positive returns down the road is one of the key reasons our customers keep working with us.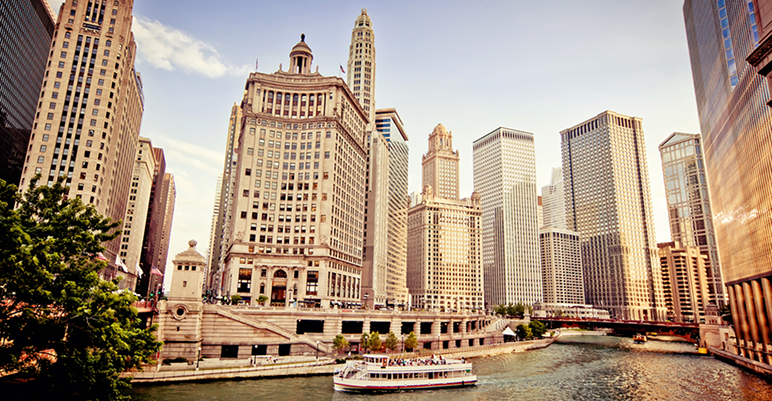 In support of that commitment, we've found that the following tools and procedures help us continually improve and communicate ROI as we carry out maintenance, inspections, installations, retrofit, and repair projects. If you're not currently working with Midwest Mechanical, you should determine if your commercial HVAC company uses these three tools to improve your building's ROI:
The operational assessment
The operational assessment serves as the starting point of most projects, and we recommend it to both our new and existing clients at least every two years.
An operational assessment provides an opportunity for HVAC technicians and energy engineers to review the building's system performance, tenant comfort, air quality, energy usage, energy efficiency, as well as the condition of the existing equipment. By reviewing and analyzing all the collected data, these professionals can determine which improvements will keep the system running well, while saving on energy costs over the long term.
When the operational assessment is complete, you should receive a prioritized list of recommendations designed to secure the most ROI from your commercial HVAC system. This list will include "low-hanging fruit" that will require little or no investment, as well as higher-cost items you'll want to include in capex planning for the upcoming fiscal year.
The planned maintenance program
Another way we routinely provide positive ROI for our clients is through a planned maintenance program for the HVAC systems in a commercial building.
Like any piece of complex machinery, your building's HVAC unit and connected systems require routine maintenance if they're going to perform well for years. These tasks can range from cleaning leaves and debris out of exposed roof units, to replacing dirty air filters and lubricating fan motors. These and dozens of other maintenance tasks need to be handled regularly to ensure energy efficiency and to extend the life of the equipment.
By investing in a planned maintenance program, you can ensure that:
All routine maintenance tasks will be completed on schedule by a trained and experienced technician
While maintaining your equipment, the technician will also visually inspect system components to catch any potential issues that could arise down the road
The technician will be able to proactively recommend upgrades or replacements before emergency repairs become necessary, reducing costly downtime and allowing for more effective budgeting
When you factor in the extended lifespan of well-maintained equipment and the reduction in emergency repair costs, it's easy to understand why a planned maintenance program can be an integral part of your facility's ROI.
Building automation and controls
A third tool that's proven highly effective in boosting ROI for many commercial buildings in and around Chicago is the use of electronic controls including "smart" sensors as part of a building's controls system, combined with 24/7 remote monitoring.
These powerful digital tools allow trained technicians and energy engineers to keep facilities running as efficiently as possible. And, if problems do arise, repair technicians are informed immediately and can be dispatched to address the issue. Even slight variations in usage or output can be flagged by a quality analytics system. Depending on the situation, the system can self-adjust, or set up a work order to have the problem resolved professionally.
If you'd like to discuss how Midwest Mechanical can help boost your commercial building's ROI, we'd love to discover how we can help. Contact us today, or download our free maintenance checklist below: