Exploring Energy Rebates to Boost Your Commercial Facility's ROI
Have you ever found a wallet lying on the ground?
If so, you'll understand the different factors that go into deciding what to do in such a situation. You could pick it up, take any cash that's in it, and drop it in a garbage can. And, in all likelihood, you'll never be reminded of it again. Or, you could do the right thing by locating the wallet's owner and returning it to him intact.
Both decisions have their upside, and both have their downside as well.
But just imagine if there's a sticker on the outside of the wallet that clearly says, "If this wallet is lost and you return it, you will receive the money found inside," the decision suddenly becomes a lot easier:
You can do the right thing and get paid to do so.
That's basically how energy rebates work for commercial building owners and facility managers in Chicago.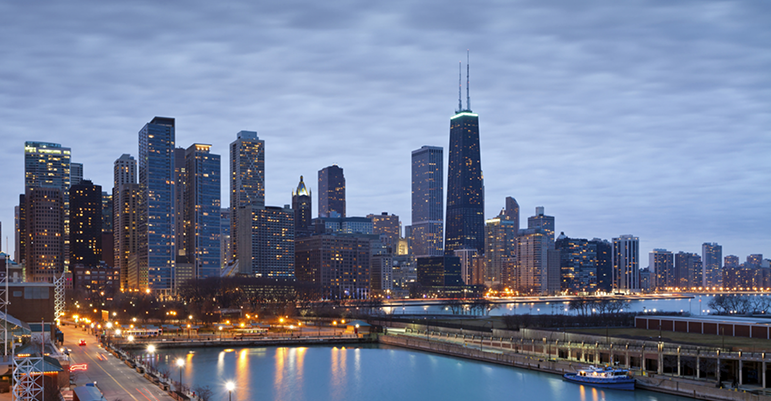 How energy incentives are funded
There are energy incentives and rebate programs available all over the country, and they all have their own details and idiosyncrasies. In Chicago, our available incentives are offered through whichever utility provider you use (based on where you are in the city,) as outlined by state mandate.
According to state law, a tiny percentage of every customer's bill - both commercial and residential - gets tacked on to fund a pool of money that (in recent years) has amounted to just over $140 million annually. The utility provider collects these contributions and uses them to fund various incentives programs that are designed to help utility companies meet required usage and peak load reductions outlined in 2007 energy legislation.
Why it makes good business sense to control usage and explore energy incentives
As a commercial building owner or facility manager, you know that your building's contribution to these programs is significant. Commercial buildings are the top consumers of energy in the nation. Even at a fraction of a percent, many building owners see tens of thousands of dollars each year going to fund these programs.
So, it simply makes good business sense to pay attention to how much energy your building is using, to take reasonable steps to conserve where possible, and to invest in equipment or system upgrades to improve energy efficiency.
That's where the other end of these incentive programs come into play.
With over $140 million available to fund energy savings, electric and natural gas providers are actively seeking commercial building owners who wish to undertake projects that will have a significant impact on reducing their facility's annual energy usage. This helps the utility reach its state mandated reduction goals, and, at the same time, reduces the building owner's operating costs, sometimes by thousands of dollars per month.
Additionally, all the residents of Chicago and the surrounding areas benefit from the effects of lower peak loads (meaning less danger of brownouts or full outages) and the Earth itself benefits in the long run as less harm is done to the environment, due to reduced energy demands.
So, exploring energy incentives is a true win-win for everyone involved.
What makes Midwest Mechanical different when it comes to energy incentives?
Everything outlined above, while interesting, is not new information. These laws have been in place for nearly a decade now and commercial facility owners in and around Chicago have been taking advantage of the incentives that entire time.
In fact, in the early years of the programs, many building owners were receiving incentives and rebates for standard maintenance, repairs, and replacements that they likely would have done anyway. Not that that's a bad thing, but it's not what was really intended when the programs started.
In recent years, however, the utility companies have become justifiably picky about paying their incentive funds. We expect this strict evaluation of incentives to continue into the foreseeable future.
These days, more often than not, a potential incentive has become a key piece of the initial sales proposal and planning aspect of contractor agreements for commercial buildings. In other words, without the expectation of the incentive, a proposed project wouldn't make financial sense.
That's why, at Midwest Mechanical, we make a special effort to identify and research every potential energy incentive our current and potential clients may qualify for and bake that into the initial proposals we present to each one. In fact, we go as far as to fill out 90% of the pre-application paperwork that the client needs to submit to their utility provider regarding the proposed project, in order to confirm they will be able to obtain the incentive upon completion. We also supply the client with the energy savings forecasts they need to make their case to the utility company in support of their incentive application.
Then, when a project is complete, we coordinate the utility's required inspection and analysis of the project and help with any final post-application paperwork necessary to ensure the client receives their incentive payment from their utility company.
All of these steps are above and beyond what many of our competitors do when it comes to energy incentives, but we consider it a necessary and integral part of our service - not just to our clients, but to our great city as well.
All of Midwest Mechanical's energy engineers and technicians live and work right here in Chicago, and we want to see the city reach and exceed its goals for energy efficiency now and in the future, because we want a cleaner, more abundant Chicago to pass on to our kids and grandkids going forward, just like you do.
If there's anything we can do to help you understand the energy incentives programs better or to help you determine if you qualify, contact us today. Or, download our case study and learn more about how our HVAC services contribute to your bottom line.